One of Kat and I's goals is to visit each of the counties in Kansas. Â Why? Â Well… because we can.
Together we've visited something like 25 of the 105 counties in Kansas (independently, we've both visited more than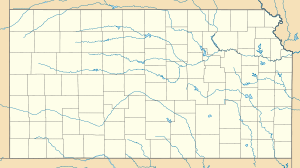 that,  we're only counting things we've visited together.)   So, what is there to see in each of these counties?  The Wichita Eagle has kindly put together a map of one thing to see in each county.
Some of these might be a stretch when it comes to being something worth seeing. Â For instance, the museum of Also Ran's in Norton county. Â Yes, you can be amazed by those who ran for U.S. President and lost.
Some of the other entries really are worth seeing. Â For instance, Monument Rocks in Gove County is worth checking out if you're passing through (I wouldn't exactly make it a destination) – it's a little harder to find than one would expect for a geological feature (it doesn't say it in the article, but it's in someone's field the last time I was there – and for s while, you're sure you are lost – you approach the feature from the back side.)
The list also has some spots that already appear in the 8 Wonders of Kansas list, which is not a bad thing, but overall most of the list is composed of smaller, less seen items in Kansas, which I rather like, rather than focusing on the bigger attractions. Â Of course, some counties, like Greeley, have pretty small population bases (1,200 for the entire county of Greeley), so there's not a whole lot of tourist stops anyway 🙂
http://www.kansas.com/static/interactive/KS105.html